As Smooth and Flexible as FLUID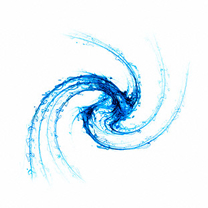 FLUID was born out of two things: despair and imagination. Despair over economic crisis, companies downsizing, and losing our treasured jobs as a result. But imagination kicks in the sharpest when you're down the barrel.

We understand the implications of an unstable economy on companies and consumers alike. Unfortunately, most companies downsize their workforce and forego crucial projects, specifically in the area of marketing and advertising. This response to the economic downturn chips away at brand presence, and ultimately, profitability.

Companies need to be flexible and see crisis as an opportunity. And while you endeavour to sustain your business in these challenging times, FLUID will be there every step of the way. We will provide you with a pool of professional marketers on a per project basis, at a very competitive cost. Likewise, you will enjoy a full access to our network of suppliers. By outsourcing your marketing and advertising requirements, you can fully commit to your target key result areas, focus on your core competency, maximize your resources, and ultimately, lower the prices of your goods and services. Let your business flow smoothly through the challenges. Let FLUID serve you.